Become an OMNI Hypnotherapist
OMNI the most complete and organized hypnotherapy course available today
SUCCESS LEAVES FOOTPRINTS. The best way to quickly become the very best in any field is to model those that have already attained the results you seek. The OMNI BASIC THROUGH ADVANCED HYPNOTHERAPY COURSE is based on Jerry Kein's very successful 50-year hypnotherapy career with over 50,000 hypnosis session experience. Jerry modeled his method on Dave Elman's method. Dave Elman trained more than 10,000 physicians, dentists, psychiatrists, psychologists, and other professionals. In this training course you will benefit of both Jerry and Dave's experience.
Learn hypnosis and hypnotherapy through the first ISO 9001 certified hypnotherapy training in the world.
The most complete and organized course in hypnosis available today utilizing lecture, demonstration, experiential, audio-visual aids, practicum and Q & A and live sessions.
Averaging more than 1000 new OMNI graduates worldwide per year.
What can I do after the training?
Upon completion of the training you will have all the necessary skills to successfully hypnotize and should you wish, start your own hypnosis office. If you are already practicing hypnosis you will be able to more effectively apply your existing knowledge.
The areas of application are vast, even if you do not want to get into clinical/medical hypnotherapy (e.g. depression, phobias, pain, cancer), but would like to focus on:
Smoking cessation
weight loss
stress management
sports
school
motivation
self-confidence
birth preparation
PLR (past life regression)
nail-biting
or any other daily challenge people may have.
Instructor
Eddy Oduber (Certified Designated OMNI Hypnosis Instructor)
Minimum requirement
High school or equivalent.
Training duration
7 full days
(approx. 100 hours incl. homework and practical exercises).
Course hours
09:00 – 18:00 (1 hour lunch break)
+/- 60 minutes of additional homework/exercises.

"Very impressive… the vast knowledge learned enabled me to understand a lot more about life… our instructor was the best I have ever had in any course, in any class ever!"
This is an intensive, ISO 9001 approved training in which you will learn the most advanced and most efficient methods of hypnosis and hypnotherapy. Based on the methods of Dave Elman with further additions and refinements by Gerald Kein. You will be able to safely bring your clients into and out of a deep working state of hypnosis. By eliminating the guesswork and not wasting time on non-essentials, you will achieve convincing results with your clients in the shortest possible time. Goal and result oriented hypnotherapy – uncovering and immediate. We place the utmost importance on practical training, both during the course and throughout your future association with OMNI.
You will benefit from Gerald Kein's vast experience, spanning more than 50 years. In addition to Dave Elman's standard induction, you will learn other fascinating and helpful techniques, including rapid and instant inductions, regression techniques, how to handle abreactions, the importance of the pre-talk, the role of the critical factor and how to get around it, the explanation of the mind model, Universal therapy, Gestalt therapy, Ultra-height and much, much more.
"Instructor was very knowledgeable"
– Lilah Maduro (psychologist)
For pricing information please contact us at hypnosis@arubanet.com.
Seats are based on availability and registration becomes effective when the reservation fee towards the full amount of the registration fee has been paid.
An early bird special price will be made available.
All applicants will be screened and Aruba Hypnosis Center retains the right to refuse participation without the need of an explanation. If participation is refused, a full refund of any prepayment will apply.
Hypnotic rules of the mind
Role of the subconscious mind
Role of the conscious mind
The Pre-induction interview
Establishing client goals
Determining suggestibility
Structuring positive suggestions
Rules for successful transformation
Classic induction techniques
Unique instant, rapid and confusion-induction techniques
Disguised induction methods
Disguised hypnotic suggestion methods
Trance deepening techniques
Measuring responsiveness and trance depth
Methods of obtaining deep trance…every time!
Direct suggestion techniques
Conditioned response training
Self-hypnosis for participant
How to teach clients self-hypnosis
Achieving the hypnotic coma state
Recognizing the hypnotic seal
Advanced induction techniques
Advanced instant and rapid inductions
Gerald Kein's Universal Therapy
Step-by-step regression techniques
Past life regression with demonstration
Abreaction control and therapies
Forgiveness therapy methods
Overview Painless Childbirth
Transformational therapies
Rare audio and video segments throughout.
All Study Material and Elman Hypnotherapy Book
–
Kathryna Baptiste Assee (Lawyer)
"Eddy Oduber is worth his weight In gold …"
–
Dr. Emile Keuter (Neurologist)
"The trainer is very talented/knowledgeable/experienced …"
"Amazing course, blew my mind …"
"Very impressive/eye-opening …"
–
Juritza de Cuba (Clinical Psychologist)
"Highly impressed… learned many things"
…"
"I cannot say enough good things about the course and the instructor… It was much more than I expected … THANK YOU SO MUCH EDDY!!!! This has been an amazing experience."
Printed study material book includes….
Gerald Kein's Hypnosis & the Mind Model
Pre-induction interview -Pre-Talk Script
Waking hypnosis instructions
Progressive Relaxation induction
Methods for deepening trance
Seven Keys To Direct Suggestion Success
Elman Induction Modifications
Client intake (history) form
Self-hypnosis instructions
Self-hypnosis deepening standard version
Self-hypnosis suggestions
Instant & rapid inductions
Universal Therapy Example
Hall of regression patter script
Step-by-Step Fear Removal
Ultra-Height® Hypnosis Phrasing
Past Life Regression Data Sheet
Completion Certificates & Certifications
Upon successful completion of the Basic-Advanced Hypnotism training by passing the written examination, you will become certified by Omni Hypnosis Training Center® at no additional charge.
Many people are interested in hypnosis and would like to study it as a new career, for professional certification, for personal curiosity or as an adjunct to their present profession. Unfortunately, since there is no standardized, established course of study it has been difficult for one to feel confident about the quality of advertised professional training in any particular area of the country. With this in mind, Gerald Kein developed some of the finest clinical hypnotism certification preparation training programs available today. A person knowing little to nothing about hypnotism beforehand can become totally proficient and confident about obtaining the requirements for certification with national hypnosis organizations.
Instructions on the most advanced techniques enable you to hypnotize almost anyone into a deep state of hypnosis in a few short minutes or even seconds.
If you are presently a hypnosis practitioner and are disappointed with your client's transformational outcome, these pure, easy-to-learn, and highly effective hypnotism training programs deserve your strongest consideration.
"Very informative… a whole new world opened up in effectiveness of therapy"
– Darrelyn Maduro (Psychologist)
Omni Hypnotism Trainings Offer You The Knowledge Necessary For Success:
Gain the step-by-step skills to be successful.
Discover easy to learn, proven techniques.
Learn the most modern techniques, combined with the classic methods of the masters.
Gain the confidence you need to be certified.
Experience high energy instruction guaranteed to keep you excited and interested.
Discover how to utilize step-by-step, no frills techniques not instructed elsewhere.
You learn the secret of when and how to give direct suggestions in such a manner that they become effective rapidly and permanently within the client.
In the class, the opportunity is offered to learn the latest hypnotic regression and transformational techniques which enable you to quickly locate the cause of a client's problem; thus, affording your client rapid, positive change.
Special Training Features
Free post-class mentorship Zoom meetings
Dozens of live demonstrations
How to video training workshop downloads available for purchase
Frequent "hands on" practice periods
Our Unconditional Satisfaction Guarantee
If by the luncheon break of the first day, you are not satisfied for any reason, just return your course materials and receive a full refund (except non-refundable processing fee of US$300.00). No questions asked.
Free Mentorship Call-Ins
One month of the last day of training, 4 monthly mentorship Zoom call-in sessions will be held during which students can ask any questions and receive guidance on the process in their practice.
"Very well taught, organized and presented."
"Best class learning of my life… this was truly life-changing!"
"Exceeded my expectation… Eddy is an awesome interactive instructor."
About your instructor Eduard (Eddy) Oduber
Eduard (Eddy) Oduber has been fascinated by what "moves" people since a very early age. After several trainings and courses in 2006 he became a certified hypnotherapist specialized in smoking cessation. His success with the smoking cessation program was such that the organization invited him back that same year to become a mentor to other students.
Intrigued by his results with hypnosis Eddy started his search to better understand hypnosis and its capabilities and investing hundreds of hours taking many different hypnosis courses. Eddy trained with many of the most distinguished experts in the field of hypnosis but often felt that many of the experts focused their efforts on theoretic and analytic teaching and virtually ignored the techniques and underlying principles that enables the practitioner to quickly develop his skills and get results in using hypnosis easily.
Eddy's quest for learning advanced hypnotherapy led him to Dave Elman's Hypnotherapy taught by Gerald F. (Jerry) Kein at OMNI Hypnosis Training Center considered the most prestigious hypnosis organization in the world.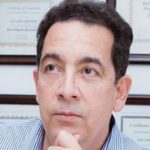 The Elman method, as taught by Jerry Kein, strips away the academic and pedantic verbiage and creates a forceful and dynamic presentation of hypnosis as a lightning fast and amazingly effective tool in a wide range of therapies. Jerry's unique attention to details and his ability to generate mental expectancy forms a background for an incredible effectiveness.
The coronation of Eddy's search was to personally be trained by Jerry to become a Designated Certified Hypnotherapy OMNI Hypnosis Training Center Instructor in 2013
"Well organized, would do it again…"
– Petal Kelly (psychologist)
"I love this class… I am excited to start practicing… Eddy is engaging and always kept my attention … the time went by too quickly …"
"Even though it was 7 days of intense training, we did not want it to end… I would give an unqualified recommendation to anyone wanting to learn hypnosis in order to actually practice… OMNI is THE system …" …"
The "OMNI Hypnosis Training Center" was founded by Jerry and Shirley Kein in 1979 in Florida, USA. Jerry Kein was the youngest and most dedicated student of Dave Elman (1900 – 1967). At the age of 13, Jerry met his future mentor and over the years benefited greatly from Dave's knowledge and experience. In his lifetime, Dave Elman trained more than 10,000 physicians, dentists, psychiatrists, psychologists and other professionals. Although not a physician himself, his expertise in the field of efficient hypnotherapy was widely recognized. He demonstrated to medical societies how to succeed within minutes, even in cases where people had undergone years of unsuccessful treatments.
During Jerry's 50 years career and over 50,000 hypnosis sessions he gained an immense amount of knowledge that he wanted to share with both new and veteran hypnotism practitioners that wanted and needed "Step-By-Step, How-To" instruction to create success for the client and for themselves in this helping profession.
In 1988 he started professional courses, seminars and workshops and professionals and trained thousands of hypnotist and hypnotherapist from over 80 countries. These included physicians, psychologists, dentists, nurses, psychiatrists, mental health counselors, hypnotists, and hypnotherapists.
In order to further his method, he trained a number of certified instructors from all over the world.
March 21, 2017: Jerry passes
On March 21, 2017 Jerry passed away after many years of battling heart disease. Following is the note Eddy wrote on his FB page honoring Jerry:
"The surest way to achieve success is to model excellence, find someone who is the best in their chosen field and emulate them.
When I started studying with Jerry it was because he was the best in his field and my mission was to replicate his hypnotherapy results.
While on my journey, Jerry gave me a gift that had little to do with hypnosis. It was his understanding of what it meant to be a good human being.
… Jerry's vehicle was hypnosis but his teachings were more than just about hypnosis. He taught about compassion; about practicing forgiveness (particularly forgiving yourself); about letting go of anger, guilt and fear; about being helpful; about enjoying life; about being yourself; about continuing to learn; about standing on his shoulders to grow; about working hard on being your best; about sharing your knowledge with others; about being thankful and appreciative for every second we are given to live and to live with gusto!!
Thanks Jerry for the lessons and for your friendship."
The Elman method, as taught by Jerry Kein, strips away the academic and pedantic verbiage and creates a forceful and dynamic presentation of hypnosis as a lightning fast and amazingly effective tool in a wide range of therapies. Jerry's unique attention to details and his ability to generate mental expectancy forms a background for an incredible effectiveness.
The coronation of Eddy's search was to personally be trained by Jerry to become a Designated Certified Hypnotherapy OMNI Hypnosis Training Center Instructor in 2013
All participants passing the OMNI hypnosis training receive the following certificates:
OMNI Hypnosis Training Center
All graduates of OMNI hypnosis training receive this certificate containing the ISO 9001 logo as a proof for the tested and certified quality of the OMNI education.
IBHEC – International Board of Hypnosis, Education & Certification
This is the hypnosis organization founded by Jerry Kein.
NGH – National Guild of Hypnotists
The NGH is worldwide the oldest and biggest hypnosis organization. OMNI and NGH maintain a friendly relation coined by mutual respect and appreciation. The NGH repeatedly honored Jerry Kein and some OMNIs for their outstanding performances.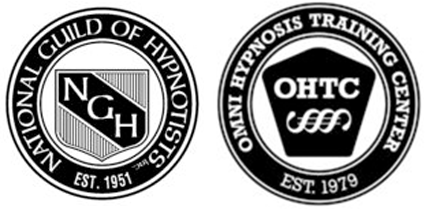 Through reciprocity, the NGH recognizes the OMNI Certification and with payment US$ 130.00 your OMNI instructor can arrange for you to receive your equivalent NGH certificate. This includes the first year's membership, several subscriptions, discounts on conferences and seminars and more.
** Attention: Very important information on the title on your certificate **
Please note that every state has a different applicable law on the title you are allowed to use on your credentials. It is the individual participant's responsibility to verify what this title is (Hypnotist or Consulting Hypnotist) and notify the instructor as soon as possible once you have decided to participant in the course. This is particularly valid for your NGH certificate.
"I love this class… I am excited to start practicing… Eddy is engaging and always kept my attention … the time went by too quickly …"
"Well organized, would do it again…"
– Petal Kelly (psychologist)
Details of the OMNI Hypnosis Training Center® International Course
The history of hypnosis
The most important points in the history and development of hypnosis. The most modern techniques. What and who was responsible for advances and setbacks.
The nature of hypnosis
How and why hypnosis works.
Semantics / vocabulary of hypnosis
The meaning of key terminology. Be able to intelligently discuss hypnosis and avoid the most important errors in wording. When certain words are used and when they are definitely avoided.
The pre-talk
80% of the success of a hypnosis session depends on the pre-talk. Learn why and increase the chances of a successful session. How to conduct this pre-talk in a convincing manner according to the structured mind model.
Dave Elman (DE) hypnotic induction and shortcuts
The most convincing and most efficient method of inducing hypnosis in 85% of your clients. Many practical exercises to successfully induce hypnosis in others within 7 minutes or less already on the first day of training. What to do when it does not work. How to handle exceptional cases and what should never be done. How and when to abbreviate the DE induction to only a few seconds.
The Critical Factor (CF) and how to bypass it
The CF prevents us from going into hypnosis. How to bypass this filter. How bypassing the filter is experienced in daily life. What and who can bypass the CF. What happens when the CF has been successfully bypassed.
Definition of hypnosis and explanation of mind model
Based on the definition of hypnosis you will be able to intelligently explain hypnosis and hypnotherapy in combination with the mind model to any interested parties, whether expert or lay person. Thus you can prove to your clients that you are an expert
What hypnosis is definitely not
Differentiation and explanation of what hypnosis definitely is not. What the most common prejudices are and how to handle them and even use them in a targeted way
Levels of hypnosis
The different and unique levels or stages of hypnosis, how to recognize and use them and how to distinguish between traditional information and the latest knowledge.
Rapid and instant inductions for advanced application in practice
The faster you can hypnotize your clients, the more time you will have for the actual therapy (that is why a client visits a hypnotherapist).
Gerald Kein's "Universal Therapy"
Including all the methods of hypnotherapy you have learned, with the exception of regression. A live example will be used to demonstrate the universal therapy.
Location, location, location
Ideal locations for a practice and where to easily find the most clients.
Step-by-step regression techniques
Regression is the central point of the OMNI methods. The quickest and most straightforward method of uncovering and resolving even the most complex cases bringing significant improvement for the client. What could happen in instances of covering methods and what must be avoided at all costs
Regress to cause (R2C)
"Regress to cause and fix it". How to solve even deep-seated problems using this clearly structured process. Why other methods fail.
Inner child work
How to work with the adult ego-state in past situations and how to use these events specifically to introduce information from the here and now into the past.
Structure, development and flow chart of a hypnosis session
What the structure of a hypnosis session looks like. What must be done in every hypnosis session. Cases where regression techniques should or should not be applied. This unique OMNI Hypnosis Flowchart for hypnotherapy is ISO 9001 certified – an exclusive feature in our trainings.
Structure of positive suggestions
How to develop a suggestion and how to use it in a correct and specific way. Which type of suggestions must be avoided and how to ensure they take root in the subconscious mind
Attitudes towards a suggestion
What these 4 attitudes are and why it is important to explain to the client which of these attitudes leads to success and which do not
Precautionary measures, protection of clients and therapists
The most important points in hypnosis therapy and why they should be heeded. The relevance of these points and how to apply them correctly for the protection of the client. What not to do.
Past Life Regression (Regressions – Brian Weiss)
How to regress to past lives. 5 types of regression, the theories behind them and how to handle them. Exciting reports of actual cases
Gestalt hypnosis therapy
How to conduct chair and death bed therapies. The importance of releasing built-up energies and how to realize this in a competent wa
Development of rapport
How to develop a client relationship and its importance. Recognize and avoid pitfalls.
Abreaction control and abreaction therapy
How to control an abreaction within seconds. How to use an abreaction to make the therapy more successful
Development of objectives
How to develop objectives with the client. Assess the actual situation and set the goal.
Determination of suggestibility
How to test and measure the suggestibility of a client in order to determine the most appropriate method of hypnotic induction.
Anxiety and phobias
Step-by-step process for achieving long-lasting and specific resolution of anxiety and phobias through hypnosis. How to differentiate between anxieties and phobias
Smoking cessation
Step-by-step instructions for smoking cessation. The real reason cigarettes are addictive and how to overcome the habit. The greatest fear when stopping smoking and how to be a genuine "non-smoker" as opposed to merely an "ex-smoker".
Pain management techniques
How to easily relieve or eliminate pain. Preparation for painless childbirth, surgery and dentistry, as well as chronic pain, migraines, etc. What is allowed and what not. Pain as a signal. How to correctly utilize hypnosis in such cases
Overcoming resistance / anxiety
The most common problems and obstacles in hypnosis inductions. Recognize and resolve problems and obstacles. Hypnotize practically anyone. Recognize and easily overcome resistance to hypnosis.
The conscious mind
The definition and tasks of the conscious mind. Why it can make our lives difficult. How this knowledge helps clients
The subconscious mind
The most important element in hypnosis therapy. The definition and tasks of the subconscious mind. What it contains. How to access it for change
The unconscious mind
What the unconscious mind is. How it works. Which elements it comprises. Why it is not possible to be directly influenced but may still be used in significant ways.
The super conscious mind
What the super conscious mind is, its role and how we can use it to our advantage.
Methods of forgiveness therapy
The importance of forgiveness. How to achieve forgiveness even in apparently impossible situations. What is synonymous to hatred and how negative emotions poison us. Alternatives to forgiveness and what to do if someone is not able to forgive.
Rules for successful transformation of clients
Seven simple but important rules for a clear strategy to help clients maximize success. When a hypnosis session actually begins and when it ends.
Hypnotic Coma (Esdaile state)
How to induce 100% anesthesia within a couple minutes using a "recipe" approach which is easily replicable. Great for stress management and burnout clients. Other applications include a portal to deeper levels. How to proceed if someone "escapes" into this state. An instant, trouble-free, precise approach.
Unique instant, rapid and confusion techniques
The most advanced and efficient techniques. How to use a snap of the fingers to hypnotize other people within seconds or even tiny fractions of a second and keep them in hypnosis. The structure of instant hypnosis. How to use instant hypnosis in practice and why it works.
Hidden methods of hypnosis induction
How to hypnotize people without a formal hypnosis induction and without even using the word "hypnosis".
Hidden methods for hypnotic suggestions
How to place hypnotic suggestions to benefit the client without the client being aware.
STEMS
How to induce hypnosis by using emotions. Especially suitable for difficult cases and deep-seated problems. Definitely something for the advanced practitioner. The "hypnosis hammer" – how and when to use it. What must be taken into consideration to be prepared for any situation.
Rebirthing
How to easily resolve birth traumas during the hypnotic state.
Trance Management
How to keep clients in hypnosis long enough to help them. What to do if they suddenly open their eyes.
Deepening hypnotic trance
How to deepen the hypnotic state and reach a working level. More than 10 different techniques, tips and tricks for deepening
Measuring responses and trance depth
How to notice the depth of the client's trance at any given time and gauge how they are feeling. The indicators and expected responses at these levels.
Deepest depths
How to delve deep – where all the pain, worries and problems disappear! Easy-to-learn methods and techniques.
Alpha, theta and delta waves
What alpha, theta and delta waves have to do with hypnosis? Nothing. You will learn, why this is the case.
Waking hypnosis methods
How to get the same or similar effects during the waking state as in somnambulism. What methods and techniques are available. How, when and where they can be implemented.
Hypnosis for children
How to work responsibly with children. Why it is not only more fun but also much easier than working with adults. How to handle cases of abuse.
Applications in the operating theater
Medical and dental applications and astonishing fields of application, e.g. burns and other emergencies. The correct handling and what must be taken into consideration.
Direct suggestion techniques (DDT technique)
What the Direct Drive Technique (DDT) is and why it is so powerful. When, how and where to use it correctly.
Conditioned response techniques
How to recognize conditioned responses and use them to your advantage to affect change.
Contraindications and precautionary measures
What contraindications are and if any, how to handle them. Examples such as epilepsy, heart problems, diabetes, chronic pain, alcohol / drugs, medications, mental disabilities.
Grey room
Explanation and role of the grey room. When and how this technique is used for a general cleaning of the subconscious mind.
Self-hypnosis (light switch technique)
Self-hypnosis with the so called "light switch technique" is explained and programmed. This technique is probably the most efficient form of self-hypnosis used to reach an immediate state of somnambulism. How to work with code words to achieve a deeper state of self-hypnosis or even the Esdaile state.
Self-hypnosis for clients
How to teach self-hypnosis to clients as self-help method.
Group hypnosis
How to hypnotize an entire group, teams, classes, etc.
The hypnosis seal
How to recognize and overcome a hypnosis seal. Who came up with it and how it is applied. Moral and ethical implications.
Ultra-Height®
In-depth instruction in this patented ultimate state of advanced, metaphysical hypnosis which was discovered and developed by Jerry Kein, taught exclusively by OMNI hypnosis trainers who have been trained specifically in this technique. This metaphysical state opens up totally new inroads where the therapist needs to do little because this "hyper alert" state enables change where other lengthy processes have failed
Ultra-Healing®
This state, also patented, developed by Hansruedi Wipf, is like fireworks in the mind of hypnotized clients. It can unveil entirely new dimensions of self-discovery and self-healing. While still in an experimental phase, this advanced state of hypnosis has already been proven to exist.
Forms
Ready-made and proven forms for in-take and case history. Development and structure of client information. Why and how to use this information correctly during therapy. What information can be used ethically and legally for marketing purposes? How it can be used for quality control and follow-ups.
Hypnosis without clinical or medical backgrounds
What is legally permitted in hypnosis practices. What is or is not deemed non-therapeutic. The difference between clinical and medical hypnosis.
The consulting room
How to furnish a consulting room. What must be taken into consideration? Use of music, incense, smells, lighting, etc.
Hypnosis organizations and legal guidelines
A look at organizations, schools, and trends. What is allowed as a hypnotherapist and what not. Hypnotist or hypnotherapist as legally protected titles.
The legal aspects of hypnosis
Rights and obligations of hypnotists and hypnotherapists, grey areas, uncertainties, medical secrecy / professional discretion, precautionary measures with advertising on the internet and in general, as well as promises of healing, tips and tricks.
Documentation, reporting requirements
What needs to be documented in a hypnosis session. Record retention requirements. What information to share with clients. Protecting yourself against litigation.
Differences in hypnosis for therapy and stage hypnosis
What distinguishes hypnotherapy from stage hypnosis. Is stage hypnosis good or bad? How to deal with the most common prejudices. How to argue with and even learn from stage hypnotists.
All participants also receive Scripts/Book
Numerous helpful scripts on a wide range of subjects (weight loss, smoking cessation, nail-biting, bed-wetting, better sleep, stress management, and many more) for use in practice. Also the book "Hypnotherapy" by Dave Elman.
"One of the greatest learning experiences of my life! I am so thankful, it was perfect."
"
Simply fantastic … words can't explain the transformation I've been through during this week of learning … Eddy is an excellent teacher, I am so grateful …
"
"
I am extremely impressed by the content and presentation of this 7-day training … I am very grateful for the knowledge and practical skills gained in this training on how to incorporate
hypnosis
when working with (intractable) pain and stress, my chosen specialties…
"
"
I have learned so much … the instructor was excellent
"
– Eulike Tromp (Psychologist)
"
I enjoyed the class … the instructor was very knowledgeable and explained everything very well … the course gave me so much information …
"
"I learned more than I ever expected… I feel confident and ready… Eddy was excellent."
"Opened my mind to new horizons…"
Finally…. Jerry Kein's opinion:
Eddy is a fantastic hypnotist
and is extremely skilled …